Pythagorean Theorem
The mathematical relation of hypotenuse of right angled triangle with the other two sides in square form is called Pythagorean Theorem. It is also known as Pythagoras Theorem.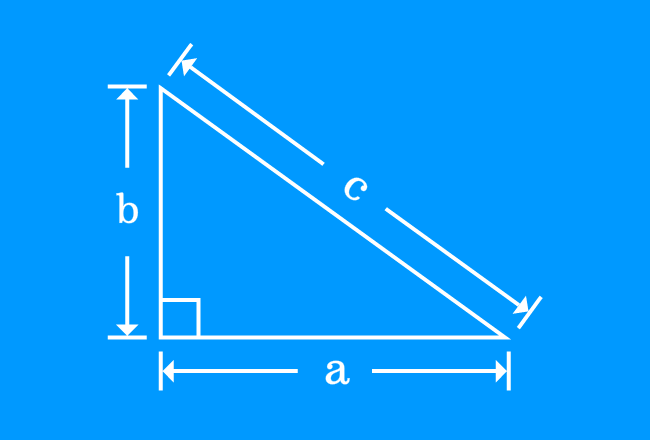 Pythagorean theorem states that the sum of squares of lengths of opposite and adjacent sides is equal to square of the length of hypotenuse.
If lengths of adjacent side, opposite side and hypotenuse are $a$, $b$ and $c$ respectively, then the Pythagorean theorem is expressed in the following mathematical form.
$\large a^2+b^2 = c^2$
Proof